Lebonan
Hezbollah MP says new US sanctions aim to stir unrest in Lebanon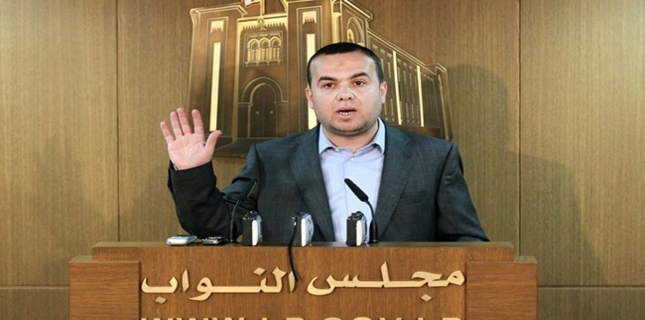 A Hezbollah member of the Lebanese parliament says proposed new US sanctions against the resistance group aim to provoke unrest in Lebanon.
The US House of Representatives on Wednesday endorsed new sanctions against Hezbollah over the resistance group's alleged "acts of death and destruction." The new sanctions have not yet become law.
Hezbollah parliamentarian, Hassan Fadlallah, said in a televised statement on Wednesday that the sanctions law was interference in Lebanon's internal affairs.
"The sanctions law … is a blatant interference in Lebanese internal affairs, a violation of its national sovereignty and an unacceptable targeting of the Lebanese people" Fadlallah said in the statement, adding, "America aims, through this aggressive behavior in legislation, to subjugate Lebanon, to stir unrest and deprive its people of development."
Lebanon's central bank governor, Riad Salameh, said on Tuesday that Lebanon had mechanisms already in place to deal with any new sanctions.
In October last year, US Treasury announced that it had imposed sanctions on four Lebanese men and a firm, accusing them of financing Hezbollah. The Treasury has vowed to aggressively target Hezbollah and those supporting the movement's activities.
In 2015, the White House approved a bill that imposed sanctions against banks that do business with Hezbollah.
Washington claims that the resistance movement condones terrorism despite the fact that Hezbollah has been involved in a fierce fight against Daesh terrorists in Syria.
Lawrence Davidson, a professor at the West Chester University, told Press TV on Thursday that the US congressmen who have a financial commitment to the Zionists have imposed sanctions on Lebanon's Hezbollah resistance group, rejecting the move as an act of "ignorance."
Hezbollah was founded in the 1980s following the Israeli invasion and occupation of southern Lebanon. The movement waged a long resistance campaign against Zionist troops and pushed them out of southern Lebanon in May 2000. Since then, the group has grown into a powerful military force. Israel also suffered a humiliating defeat from Hezbollah in the 2006 war.
Hezbollah has also supported the Syrian army in its fight against foreign-sponsored terrorists, who have been wreaking havoc in the Arab country since March 2011.
Since its inception in 1985, the Islamic resistance movement has been a thorn in the side of Israel and its foreign backers, including the United States.