Lebonan
Only Iran, Syria helped Lebanon when it was occupied by Israel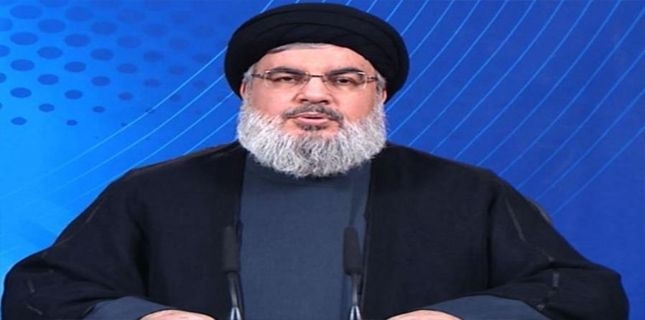 Hezbollah chief made the remarks while delivering a speech in commemoration of the 17th anniversary of the liberation of the southern Lebanon from the Israeli occupation.
Addressing nation from the southern city of Hermel, Nasrallah said resistance has got strong enough not to wait for support from the rest of the world or from inside the country or outside.
Lambasting the world's indifference toward the occupation of Lebanon by Israel, he said when Lebanon was occupied no country in the world, neither the Organization of Islamic Cooperation, nor the Arab League, nor the United Nations or America helped Lebanon.
"Only the Islamic Republic of Iran and Syria helped Lebanon against Israeli occupation," the Hezbollah chief added.
He noted that the only time that resistance was helped against Israel was under former president, Émile Lahoud, parliament speaker, Nabih Berri, and former prime minister, Selim al-Hoss.
Sayyed Hassan Nasrallah described the close cooperation between Lebanese army troops and Hezbollah fighters as the main reason behind the 2000 victory over the Israeli regime's aggression and winning back the occupied lands of southern Lebanon.
He stressed that during the occupation, Western countries stood by Tel Aviv throughout the 15 years in which the Lebanese territories were occupied by Israel's military forces.
He also praised the steadfastness of the Lebanese nation in face of Israel and foreign-sponsored Takfiri militant groups.