Lebonan
Nasrallah Slams Arab States' Inaction on Plight of Palestinian Prisoners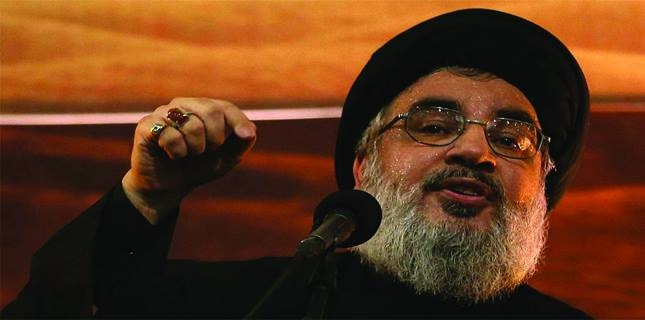 Secretary-Generral of the Lebanese Hezbollah Resistance Movement Seyed Hassan Nasrallah called on Arab leaders to break silence and take action in support of Palestinian prisoners currently on hunger strike in Israeli jails.
During a televised speech at a ceremony marking the birthday anniversary of the fourth Shiite Imam Ali Bin al-Hussein (PBUH) in Beirut on Tuesday evening, Nasrallah stressed the resistance movement's unstinting support for the Palestinian inmates.
He stated that the Israeli regime is clinging to the hope that Palestinian hunger strikers would eventually abandon their struggle as the time goes.
"Palestinian hunger strikers are only demanding their basic rights as prisoners in Israeli jails. Where are Arab leaders and Muslim organizations to see the situation of Palestinian hunger strikers?" Nasrallah argued, Press TV reported.
Some 1,500 Palestinian prisoners from various political factions launched an open-ended hunger strike on April 17.