Lebonan
Israeli minister wants Lebanon 'sent back to Middle Ages'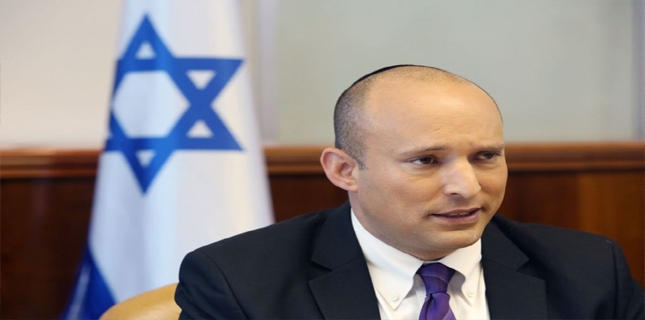 Education Minister Naftali Bennett has said all aspects of life in Lebanon must be targeted in a future war with Hezbollah, because the resistance movement is now an important part of the Lebanese people.
"Today, Hezbollah is embedded in sovereign Lebanon. It is part of the government and, according to the president, also part of its security forces," Israeli newspaper Haaretz quoted Bennett as saying on Sunday.
The daily referred to statements made a month ago by Lebanon's President Michel Aoun who ruled out outside pressures to disarm Hezbollah.
"As long as Israel occupies land and covets the natural resources of Lebanon, and as long as the Lebanese military lacks the power to stand up to Israel, [Hezbollah's] arms are essential," Aoun said.
"The Lebanese institutions, its infrastructure, airport, power stations, traffic junctions, Lebanese Army bases – they should all be legitimate targets if a war breaks out," Bennett said.
"Life in Lebanon today is not bad – certainly compared to what's going on in Syria. Lebanon's civilians, including the Shia population, will understand that this is what lies in store for them," he added.
Bennett said heavily targeting civilian infrastructure, along with additional air and ground action by the Israeli troops, will shorten the campaign as it will accelerate international intervention.
"That will lead them to stop it quickly – and we have an interest in the war being as short as possible," he said.
Bennett's approach is not new for the Israeli officials. In 2008, the head of the Israeli army's Northern Command, who currently serves as the army's chief of staff, Gadi Eisenkot, presented the "Dhahiya doctrine."
It referred to Israel's heavy bombardment of the densely-populated Shia quarter in southern Beirut in the 2006 war because buildings in the neighborhood were identified with Hezbollah.
Haaretz said Hezbollah was able to launch more than 1,000 rockets into Israel in a single day of fighting, leaving Tel Aviv with either no or limited solution to confront them.
Bennett said hunting rocket launchers during a war is almost impossible, adding Hezbollah has learned to deploy them in a more sophisticated manner, thus the regime must hit civilian targets.
"If Hezbollah fires missiles at the Israeli home front, this will mean sending Lebanon back to the Middle Ages," he said.
Bennett served as a reserve officer and commanded an elite unit sent deep into southern Lebanon to find Hezbollah's rocket-launching squads during the second Israeli war on Lebanon in 2006, which ended after 33 days.
Many Israeli leaders admitted that the war marked a defeat for Tel Aviv, dealing another serious blow to its military's myth of invincibility.