Lebonan
Nasrallah delivers speech commemorating Hezbollah's martyred leaders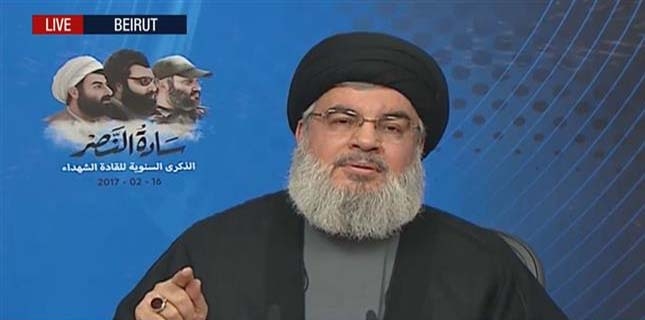 Hezbollah Secretary-General Sayyed Hassan Nasrallah has warned against the threats posed to Lebanon by Israel, calling for the removal of the regime's nuclear warheads, which imperil the entire region.
He made the comments during a ceremony commemorating the martyrs of the Lebanese resistance movement as well as the national army.
Touching on the inauguration in January of US President Donald Trump, a staunch supporter of Tel Aviv, Nasarllah said the new leader in the White House might allow or encourage Israel to launch a new war against Lebanon.
However, he said, Trump's Middle East policies are still not clear given the struggles and changes inside his cabinet.
He stressed that the resistance movement has no fear of enemies as its power base lies in the popular support it has inside Lebanon as well as the strong stance of Lebanese President Michel Sleiman.