Lebonan
President Aoun: Iran support for Hezbollah 'could continue indefinitely'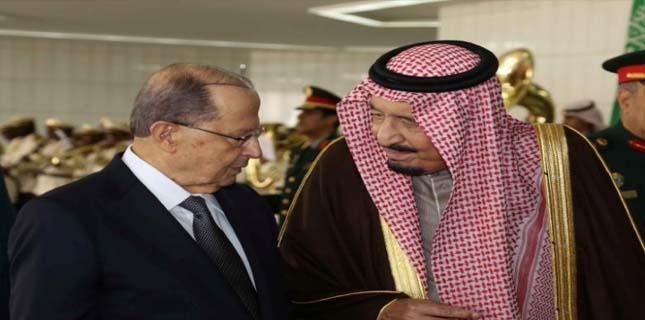 Lebanese President Michel Aoun has dismissed speculations that Lebanon is envisaging a cap to Iran's support for the resistance movement Hezbollah, saying Tehran has no limit in its plans for assisting the group.
In remarks published after Aoun's trip to Saudi Arabia on Wednesday, he said Iran's support for Hezbollah "could continue indefinitely."
The Lebanese president, who was speaking to Saudi-run Asharq al-Awsat newspaper, said Lebanon was seeking normal relations with other Arab countries regardless of the state of relations between Beirut and Tehran.
"We have normal relations with Iran," which "shouldn't be a barrier in the face of normal relations with the Arab world," he said.
Since 1985, Iran has maintained warm relations with Hezbollah in a bid to bolster regional resistance against the Israeli regime. Iran provided military assistance to Hezbollah through the years of military confrontation with the Israeli occupation of southern Lebanon, which ended in 2000. Iran and Hezbollah have also been contributing to the anti-terrorism push in Syria, where militant groups supported by governments in the Middle East and the West have been engaged in a brutal war against the Syrian government since 2011.