Lebonan
Army Says Vehicles in Hizbullah Parade Not from Army's Arsenal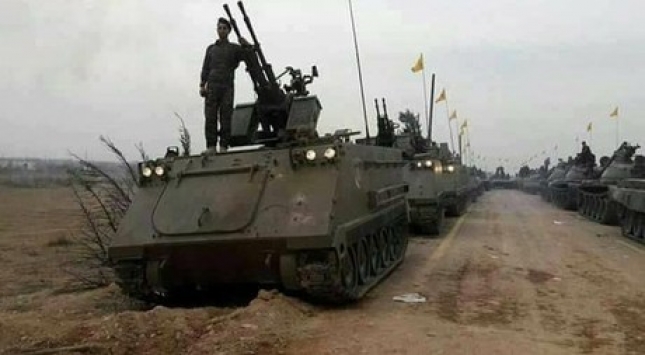 The Lebanese army denied Tuesday that the vehicles that appeared in Hizbullah's military parade in Syria's Qusayr were ever part of the army's arsenal.
"Some media outlets have published pictures of military vehicles. The Army Command notes that the aforementioned vehicles were not taken from the Lebanese army's arsenal," said the army in a terse statement.
The United States has announced that it has launched a probe to determine whether Hizbullah used U.S.-made tanks or armored vehicles in its parade.
Asked whether it would be a violation of U.S. law "if it turns out that these were tanks that were sold to the Lebanese armed forces and then ended up in Hizbullah's hands," U.S. State Department spokeswoman Elizabeth Trudeau said: "Obviously, we would be gravely concerned if equipment ended up in the hands of Hizbullah," she added.
Lebanese media claims pictures distributed on social networking websites showed hundreds of Hizbullah fighters taking part in the military parade alongside dozens of tanks, armored vehicles, howitzers and heavy-caliber machineguns.
Pro-Hizbullah media outlets said the parade was held on November 11 to mark "Hizbullah's Martyr Day".
The United States pro-Zionst administration have labelled "Hizbullah as a foreign terrorist organization," a charge that Muslims around the world turn down on the factual ground that Hezbollah is a resistance to foreign occupation.