Lebonan
President Aoun asks Hariri to form government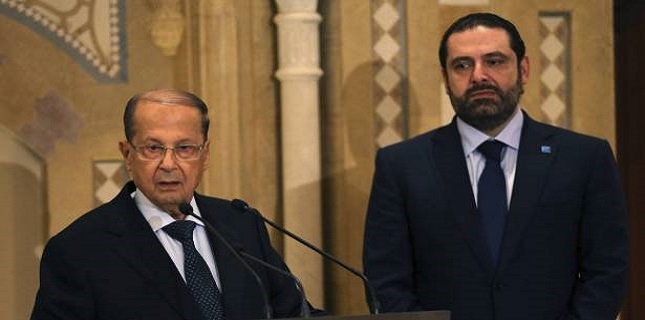 Lebanon's new president has asked former prime minister Saad al-Hariri to form a new government after the parliament speaker dropped opposition to the idea.
Hariri's nomination is part of a political deal that resulted in Michel Aoun becoming head of state earlier this week.
Parliament Speaker Nabih Berri had opposed the deal but on Thursday he announced his decision to endorse Hariri for prime minister.
Berri indicated he would cooperate in efforts to set up the new administration. "If there was no intention to cooperate, we would not have named him," he said.
Hezbollah's MPs did not nominate anyone for the post of prime minister, but they are expected to take part in his cabinet.
Hariri is backed by Saudi Arabia which has imposed a raft of sanctions on Lebanon and withdrawn a military aid pledge to the country which is under threat from Takfiri terrorists and Israel.
In Lebanon's power-sharing system, the post of prime minister is reserved for a Sunni Muslim, the president must be a Maronite Christian, and the parliament speaker must be a Shia Muslim.
Parliament elected Aoun as president on Monday, ending a 29-month vacuum in the post.
Hariri returns to the post of prime minister five years after his last cabinet collapsed when Hezbollah and its allies pulled their ministers from his government.