Lebonan
Saudi Envoy Meets Hariri, Aoun, Jumblat on 2nd Day of Lebanon Visit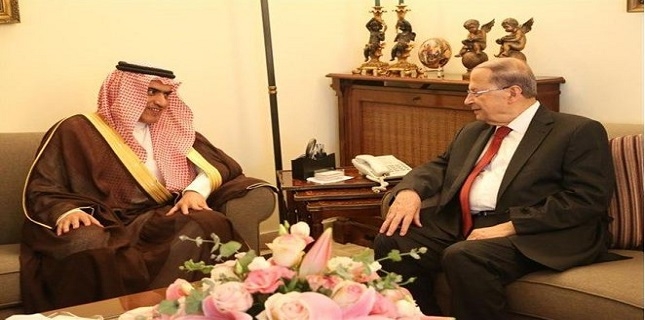 Saudi State Minister for Gulf Affairs Thamer al-Sabhan held talks Friday in Beirut with al-Mustaqbal Movement leader ex-PM Saad Hariri, Progressive Socialist Party chief MP Walid Jumblat and other political leaders.
The Saudi envoy did not make statements after the two meetings.
He later arrived in Rabieh for talks with Free Patriotic Movement founder MP Michel Aoun. The visiting Minister presented the presidential candidate with an honor shield.
He had held separate talks earlier on Friday with former premiers Najib Miqati and Fouad Saniora.
His talks with Saniora addressed "the political developments in Lebanon and the region and the bilateral ties between the two countries."
Reports have said that al-Sabhan might stay in Lebanon to attend Monday's presidential election session.
The Saudi minister had arrived in Lebanon Thursday evening. His Thursday activity involved meetings with Prime Minister Tammam Salam and ex-presidents Michel Suleiman and Amin Gemayel.
The Saudi envoy will also meet with other Lebanese leaders in the coming hours.
Quoting Saudi Embassy sources, LBCI said Thursday that Sabhan might voice a stance on the developments at the end of his visit.
Al-Akhbar newspaper had reported Wednesday that Sabhan would express the kingdom's support for Hariri's presidential initiative.