Lebonan
Sayyed Nasrallah to Appear in Interview with Al-Manar Friday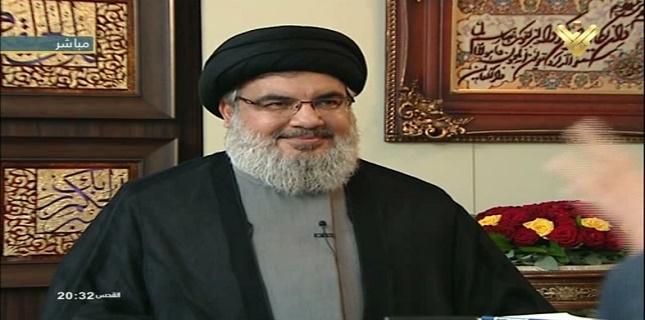 Hezbollah Secretary General Sayyed Hasan Nasrallah is to appear in an interview with al-Manar channel on Friday night.
The interview, conducted by Tunisian journalist Kawthat al-Bachraoui, will be aired on Friday at 20:30 (Beirut timing).
Activists on social media said that Sayyed Nasrallah will speak about details on his leading role in the resistance during July war 2006.