Lebonan
Lebanese activist highlights general Hamedani's role in defending Hazrat Zeynab shrine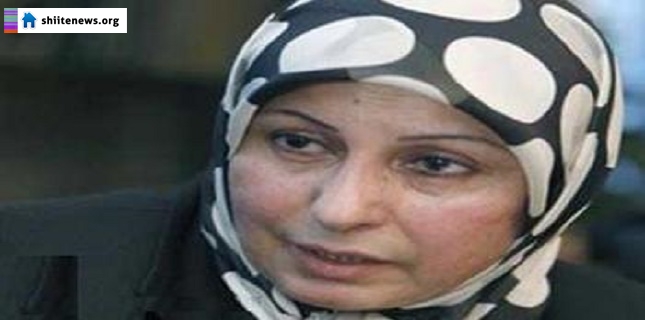 The role of martyred Iranian general Hosssein Hamedani in defending the holy shrine of Hazrat Zeynab (SA) will not be forgotten, a Lebanese political activist said.
May Subhi al-Khunsa added that general Hamedani played a significant part in foiling attempts by Takfiri terrorists to attack the holy shrine, which is located in the Syrian capital of Damascus, Iqna reported.
Hamedani was killed by Takfiri Daesh (ISIL) terrorists during an advisory mission on the outskirts of the Syrian city of Aleppo on Thursday night.
He provided advice to the Syrian military that has been fighting terrorist groups for over four years.
Iran has been offering Syria military advice in its fight against terrorists.
Since March 2011, about 250,000 people have lost their lives and millions more been displaced by the turmoil in Syria, caused by terrorist groups backed by foreign countries, including the US and its regional allies.
Subhi al-Khunsa further praised General Hamedani's bravery and heroism, underlining that he managed to thwart the schemes of the ISIL Takfiri group that has been attempting to tarnish the image of Islam.
She went on to laud the Islamic Republic of Iran's role in defending the Syrian people against terrorism.