Lebonan
Hassan Nasrallah to speak saturday in sons of Martyrs Graduation ceremony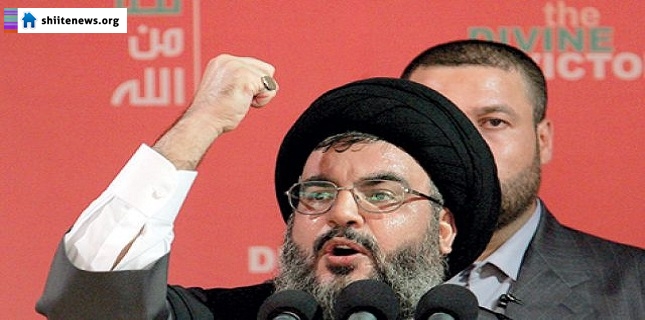 Hezbollah Secretary General Sayyed Hasan Nasrallah is scheduled to deliver a live speech on Saturday during the graduation ceremony of the sons of Hezbollah martyrs.
The ceremony will start at 05:00 pm local time (14:00 GMT) and will be aired on Al-Manar TV from Shahed Educational Complex in Beirut.
Al-Manar English website will provide online coverage of his eminence's speech.
Hezbollah holds annual ceremony to celebrate the graduation of the sons of the party's martyrs who have obtained their university diplomas.
This year celebration is labeled after martyr Ali Ahmad Yahya, who was killed during the Sacred Defense operations in Syria fighting against the terrorist takfiris.
Martyr Yahya is the son of martyr Ahmad Yahya — aka Abu-Thar — who was killed by a Zionist raid on south Lebanon in May 2000 during the libration week.