Lebonan
Leading role of resistance in facing Israel and Takfir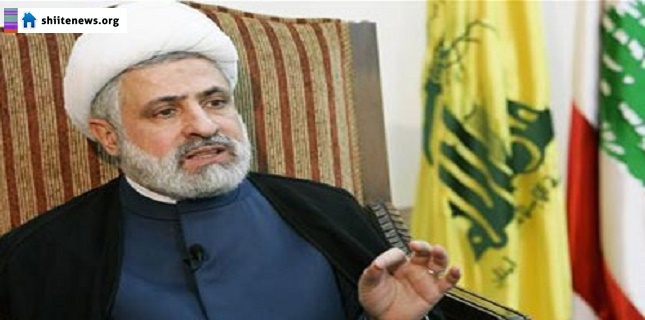 Speaking in a visit with United Nations Special Coordinator for Lebanon Sigrid Kaag, Sheikh Naim Qassem lectured main powers for siding with terroristic groups and providing a fertile ground for them in a bid to advance their willful objectives.
"Major countries back regional perpetrators whose measures exact a toll on people's lives in Syria, Iraq, Yemen and other countries," noted the Lebanese cleric.
Deputy Secretary General of Hezbollah demanded the united nation to take required action for halting measures by regiome of Zionism in violating Lebanon's sovereignty through air and ground.
Elsewhere in his remarks, the senior cleric pointed out, "major countries are accountable for
delivering humanitarian aids to Syria displaced people."