Lebonan
Sheikh Qassem: Confrontation Horizon in Presidential Elections is Blocked, Consensus is a Must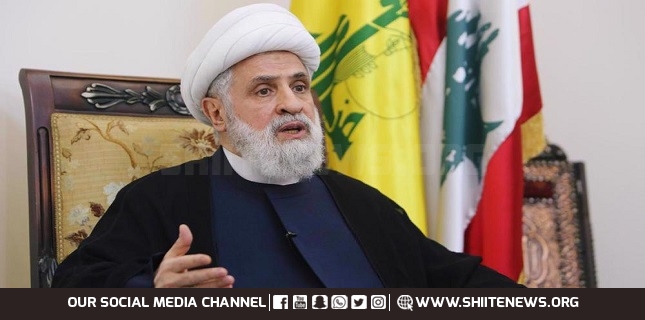 Hezbollah Deputy Secretary General Sheikh Naim Qassem stressed that Hezbollah, Amal Movement and allies nominated Head of Marada Movement Sleiman Franjiyeh for presidency as he possesses all the required qualifications to assume the presidential responsibilities.
Addressing a memorial service in Beirut, Sheikh Qassem stressed that Franjiyeh is a patriotic man who is committed to the resistance path, highlighting his tolerance in dealing with his family members and ability to communicate with the various Lebanese parties as well as Arab and foreign states and address certain files like the Syrian refugees return and the demarcation of the maritime border with Syria.
In this context, Sheikh Qassem affirmed that the horizon of the confrontation in the presidential elections is blocked, adding that the consensus is the only way to approach the entitlement.
Sheikh Qassem reiterated his call for a national dialogue that may bridge the gaps among the various parties, voicing Hezbollah readiness to discuss all the details of the presidential elections.
It's worth noting that Speaker of Lebanon's parliament Nabih Berri called for a session on 14 June to vote for a new president.
Democratic Gathering parliamentary bloc announced its members would vote for the presidential hopeful Jihad Azour who reportedly temporarily steeped down from his IMF position in light of the election developments.
On the other hand, Hezbollah Deputy Secretary General greeted the Lebanese farmer Esmail Nasser who confronted an Israeli bulldozer in the occupied part of Kfarshuba, southern Lebanon, stressing that he personifies the golden army-people-resistance formula.
Moreover, his eminence saluted the Egyptian soldier martyr Mohammad Salah for carrying out the attack on the Israeli border post and killing three of the enemy troops, adding that Salah turned the Resistance project to be Ummah-wide, not merely partisan.