Lebonan
Hezbollah Delegation Visits Jumblatt, Says US Blockade on Lebanon Systematic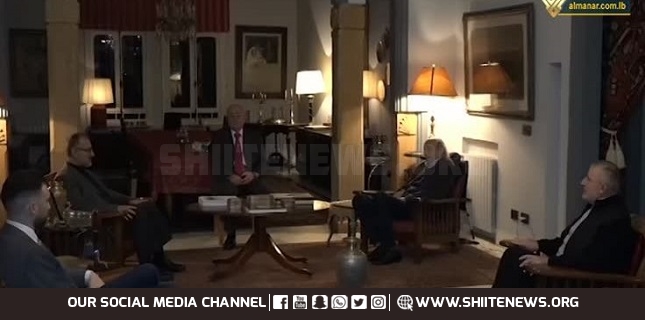 Representatives of Hezbollah and Progressive Socialist Party (PSP) held on Thursday a meeting in which they tackled latest developments in Lebanon.
PSP leader Walid Jumblatt received the Hezbollah delegation at his Clemenceau residence in the capital, Beirut.
Representing Hezbollah, Secretary General Sayyed Hasan Nasrallah's Adviser Hussein Al-Khalil and the party's Coordination and Liaison Official Wafiq Safa were hosted by Jumblatt and other PSP officials.
The officials tackled latest developments, as they underlined importance of electing a new Lebanese president as soon as possible, Al-Manar reporter Mona Tahini said.
She added that the Hezbollah and PSP officials urged finding solutions to the economic crisis in the country.
Hezbollah representatives pointed to the US blockade on Lebanon, stressing that such moves are deliberate and systematic by Washington.