Lebonan
Suleimani's Soul, Weaponry Will Lead Upcoming War against 'Israel': Hezbollah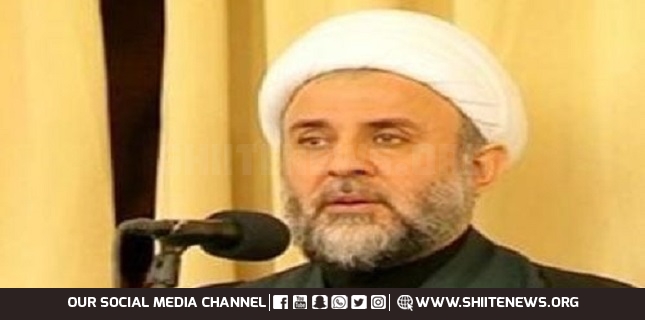 Member of Hezbollah Central Council Sheikh Nabil Qawook addressed Al-Quds Martyr Forum for Youths held in Beirut on the third anniversary of the martyrdom of General Qassem Suleimani and Hajj Abu Mahdi Al-Muhandis.
Sheikh Qawook indicated that Hajj Qassem's martyrdom pushed the US occupation in Iraq into its end and prepared the axis of resistance to reach the ultimate victory which will Israel's catastrophe.
Sheikh Qawook highlighted Hajj Qassem's role in reinforcing the drone and rocketry power of the resistance, adding that Hezbollah fighters will resort to General Suleimani's soul and weaponry to emerge victorious.
Islamic Jihad commander Khaled Al-Butsh called on the Arab countries to follow Iran's path of supporting the Palestinian people and resistance to face the extremist government in the Zionist entity plotting to Judaize Al-Quds.
Al-Batch stressed that the Palestinian resistance will deal rocketry blows to all the Zionist settlements during the upcoming war in loyalty to Martyr Suleimani.
The Iranian ambassador to Lebanon Mujtaba Amani said that the martyrdom of General Suleimani and Hajj Al-Muhandis will lead to the demise of the Zionist entity as it has changed the strategic formulas in the region.