Lebonan
Era of Begging Lebanon Rights is Over: Sheikh Qassem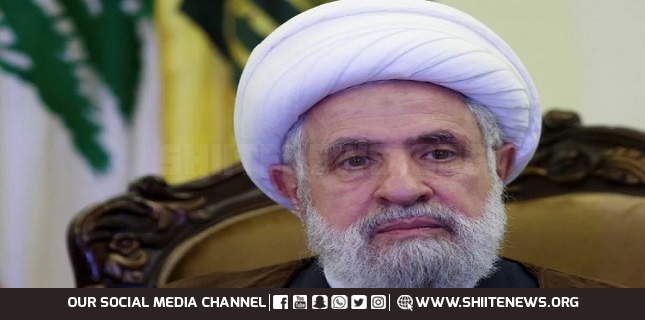 Hezbollah Deputy Secretary General Sheikh Naim Qassem reiterated that 'Israel' won't be able to invest in Karish gas field before Lebanon obtains its maritime resources, adding that the era of begging Lebanon rights is over.
Addressing the Muslim Scholars in Beirut, Sheikh Qassem stressed that Lebanon has been indirectly negotiating with the Zionist enemy by relying on the Resistance power.
His eminence called for a speedy cabinet formation in order to cope with crisis, suggesting building up on the current ministerial line-up to create the new government.
Sheikh Qassem also underlined the importance of the local unity and dialogue in order to to reach a national agreement on electing a new president and securing a bright future for the country.