Lebonan
Hezbollah: Israeli Enemy Will Be Badly Defeated, Eradicated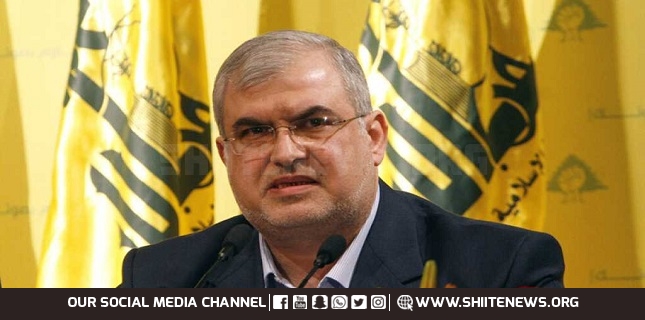 Head of Hezbollah's Loyalty to Resistance parliamentary bloc MP Mohamamd Raad stressed on Monday that Lebanon and the resistance will overcome all challenges and hardships despite the Israeli enemy's procrastination.
In a local ceremony in south Lebanon, MP Raad said: "We know the secret of victory against the enemy whom will be badly defeated and eradicated."
"The account with the Israeli enemy hasn't been settled yet. We will defend our people, wealth and dignity despite conspiracy as well as the economic hardships."
"Our people won't be humiliated because of supply shortages and all other forms of livelihood and economic challenges," the Hezbollah lawmaker said in remarks carried by Al-Manar.
He stressed that the reliance is on the resistance fighters who sacrificed their lives and were devoted to the path of Jihad.
"We stick to our right in our country's wealth, and we will fight to restore this right in order for our people to live honorably."