Lebonan
Sayyed Nasrallah to Tackle Latest Developments on Thursday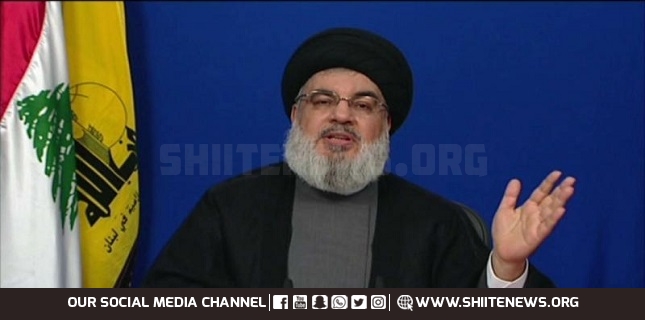 Hezbollah Secretary General Sayyed Hasan Nasrallah is to speak via Al-Manar on Thursday night.
Hezbollah's Media Relation Office announced on Tuesday that Sayyed Nasrallah will tackle latest developments at 20:30 (Beirut time) on Thursday.
Commentators expect that the Hezbollah leader will mainly tackle the gas dispute with the Israeli regime.
Tensions have been high this week as the Zionist entity moved a production vessel to a natural gas field claimed by Lebanon, prompting officials in Beirut to warn that any drilling activity in the disputed area is considered a hostile act.
Sayyed Nasrallah had earlier threatened the Israeli occupation against drilling in the disputed area, stressing the Resistance decision to preserve Lebanon maritime wealth.