Lebonan
Lebanese Diaspora Cast Ballots in Parliamentary Elections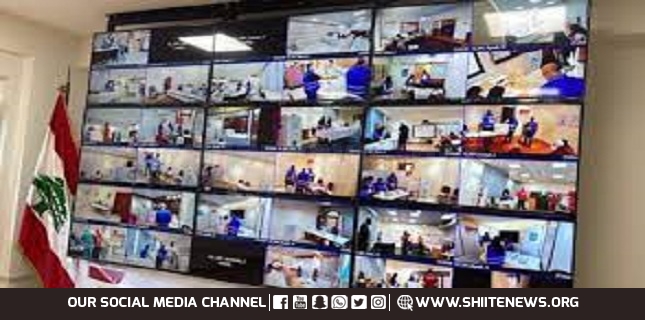 Lebanon's 2022 parliamentary elections began with the diaspora voting in their country of residence on Friday (May 6) and Sunday (May 8).
Lebanese Ministry of Foreign Affairs and Expatriates announced that so far on Friday (11:00 a.m. Beirut Time) 2,500 Lebanese voters cast their ballots out of 30,930 in several countries across the world, as the elections are scheduled to be held at home on May 15..
The ministry issued the figures as follow:
Iran: 209 out of 642
Qatar: 574 out of 7345
Kuwait: 408 out of 5760
Jordan: 37 out of 438
Bahrain: 47 out of 638
Damascus: 72 out of 1018
Saudi Arabia:
Riyadh: 679 out of 8653
Jeddah: 347 out of 4452
Sultanate of Oman: 100 out of 903
Iraq: 8 out of 327
Egypt: 19 out of 709
In remarks on Friday, Foreign Minister Abdullah Bou Habib expressed hope that the ongoing diaspora voting process would "continue with utmost integrity and transparency."
"My heart grew bigger when I saw expatriate Lebanese voter turnout in all countries, and I hope this day ends with a higher voter turnout reaching 70 percent — a significant increase in comparison to the 2018 voter turnout, which amounted to 56 percent," Bou Habib told journalists at the Foreign Ministry.
Bou Habib, meanwhile, denied "any failure on the part of the Ministry of Foreign Affairs in distributing expatriate voters among polling stations."
In response to a question about the possibility of failing to hold legislative elections in Lebanon on May 15, 2022, Bou Habib suggested that a question as such be directed to the Minister of Interior.
"I am responsible for the expatriate polls, and things are going just fine," he noted.
On Sunday, nearly 195,000 Lebanese citizens plan to cast their ballots in 48 other countries around the world, including the United States, Canada, Australia, Russia, the European Union's member states and several African nations.
It is the first time Lebanon's diaspora has permission to take part in the vote.
Citizens in Lebanon will take to the polls on May 15 to elect new members of parliament.
An estimated 1,044 candidates are running for parliament this year in the hopes of winning a position in the 128-seat legislature.