Lebonan
Hezbollah Will Never Abandon Military Resistance in Face of Israeli Threats: Sheikh Qassem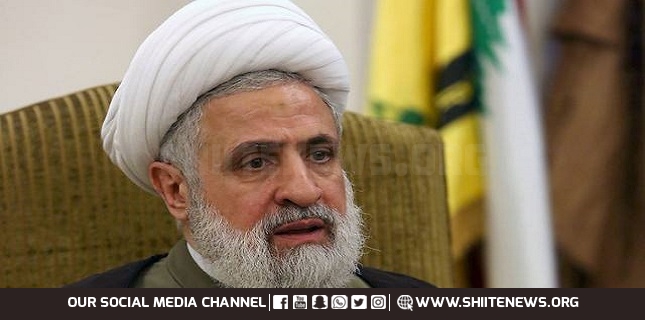 Hezbollah Deputy Secretary General Sheikh Naim Qassem stressed on Wednesday that Hezbollah will never abandon the military resistance in face of the Israeli threats, adding that the UN Resolutions can never protect Lebanon from the Zionist aggression.
Sheikh Qassem indicated that Hezbollah will be ready to discuss the defense strategy in Lebanon when the Lebanese Army obtains all the needed weapons to defend the nation.
Addressing Hezbollah ceremony held to launch the election machine in the North and Mount Lebanon, Sheikh Qassem highlighted Hezbollah keenness on the coexistence and national unity.
His eminence emphasized that Hezbollah considers that the religious beliefs and values are the norms and rules of its political, military and social acts, adding that the Party sees serving the people interests as a top priority.
Sheikh Qassem rejected the remarks made by some politicians, who considered that the Shia in Byblos city do not have the right to elect Hezbollah candidate, Raed Berro, underscored that they contradict with the political freedom of the Party, candidate and voters.