Lebonan
Sheikh Daamoush Highlights West's Double Standards in Dealing with World Crises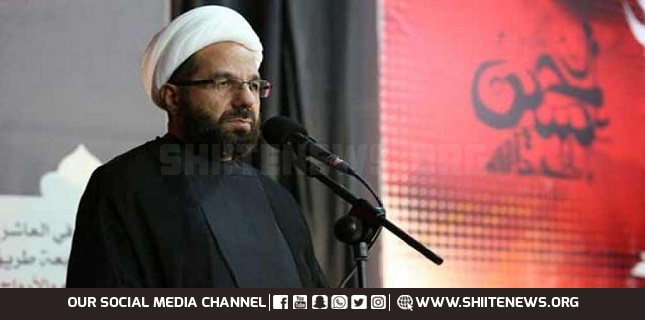 Deputy Head of Hezbollah Executive Council Sheikh Ali Daamoush highlighted the double standards admitted by the Western countries in dealing with the world crisis, adding that they reject the war in Ukraine and support it in the Middle East.
In this regard, Sheikh Daamoush mentioned the US occupation of Eastern| Syria, the Saudi-led war on Yemen, and the Israeli aggression on the Palestinian people.
During his Friday sermon, Sheikh Daamoush stressed that the United States of America must be held responsible for the war in Ukraine, noting that Washington provoked its Ukrainian 'allies' and abandoned them during the battle..
His eminence also underlined the racial rhetoric of the West, adding that it views the Middle East populations from the perspective of superiority.
Sheikh Daamoush, moreover, stressed rejection for wars all over the world because they cause death, destruction and oppression.