Lebonan
Hezbollah parliamentary bloc says fully committed to Lebanon's National Accord Document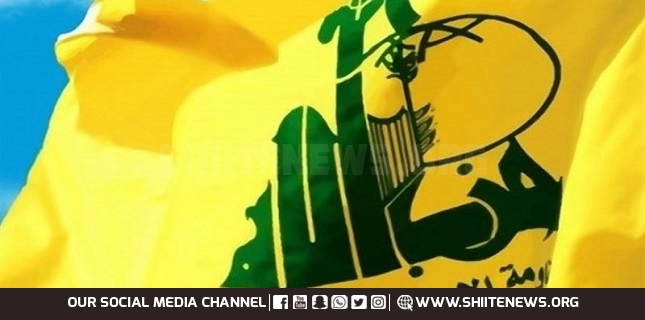 The Resistance Bloc – the political wing of the Hezbollah resistance movement – in the Lebanese parliament says it is fully committed to the National Accord Document as the Mediterranean country is preparing to hold general elections in May.
Spokesman Ehab Hamada said Thursday that his bloc will accept the National Accord Document "no more and no less."
The National Accord Document is based on the Ta'if Agreement – officially known as the National Reconciliation Accord – that ultimately ended the decades-long Lebanese Civil War and reasserted Lebanese authority in Southern Lebanon.
The agreement was negotiated in Ta'if, Saudi Arabia, signed in October 1989 and ratified by the Lebanese parliament in November that year.
Separately, Lebanon's Parliament speaker Nabih Berri stressed that he will not accept the postponement of the 2022 general election, scheduled to be held on May 15, "even for a minute."
Last month, Berri's Amal Movement and its close all, Hezbollah, ended their three-month boycott of the country's cabinet sessions. The two Shia movements initiated the boycott as a form of protest against the handling of an investigation into the colossal Beirut port blast in 2020.
The groups have sought the removal of Judge Tarek Bitar, who has been overseeing the investigation, denouncing his "politicization" of the probe.
Lebanon has been mired since late 2019 in a deep financial crisis that has caused the Lebanese pound to lose around 90 percent of its value to the dollar and led its banking system to collapse.
The crisis has led to a fuel shortage and power cuts as well as growing petrol prices and skyrocketing inflation.
The US has exacerbated the problems by putting Lebanon under siege and adopting the so-called Caesar Act, which has hindered the country's economic cooperation with Syria.