Lebonan
Kuwaiti Foreign Minister Meets Aoun, Interior Minister in Beirut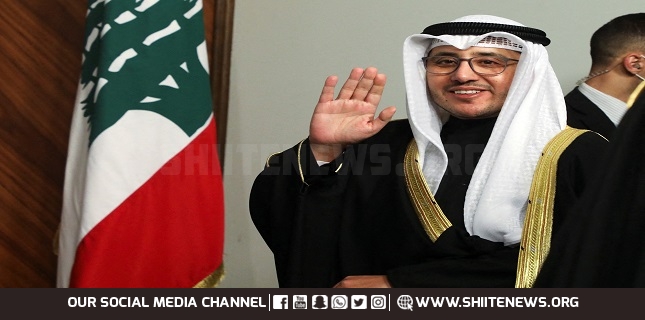 Kuwait's Minister of Foreign Affairs and Minister of State for Cabinet Affairs, Sheikh Ahmad Nasser Al-Mohammed Al-Sabah held meetings with high-ranking Lebanese officials on Sunday.
President Michel Aoun received the Kuwaiti FM, who was at the head of a delegation, in the Presidential Palace n Baabda. The meeting was in the presence of Foreign Minister Abdullah Bu Habib, National News Agency (NNA) reported.
Following the meeting with Aoun, Al-Sabah confirmed that he is "propagating an international message from Kuwait Gulf to rebuild trust with Lebanon." to build".
"There is no inclination to meddle in Lebanon's internal affairs, and Lebanon is an arena of hope for all, not a platform of aggression," he said in a press conference.
Al-Sabah added: "We welcome the Lebanese of all levels to visit Kuwait, and the visit of the Lebanese foreign minister will be bilateral, and there is a previous invitation from President Mikati."
Also on Sunday, the top Kuwaiti FM also held meeting with Interior Minister Bassam Mawlawi.
The Lebanese minister considered that "it is forbidden by law for Lebanon to be a source of any harm to Arab countries."
On the other hand, Mawlawi pointed out that the security situation in the country is very good and there is no reason to prevent the elections from being held on time.
Upon his arrival on Saturday evening, Al-Sabah held a meeting with Prime Minister Najib Mikati in the Grand Serail.
Mikati welcomed the visit of the Kuwaiti Foreign Minister, saying it "expresses close brotherly feelings and a long history of understanding and trust between Lebanon and Kuwait."