Lebonan
Ex-wife of ISIL chief in formal custody: Lebanon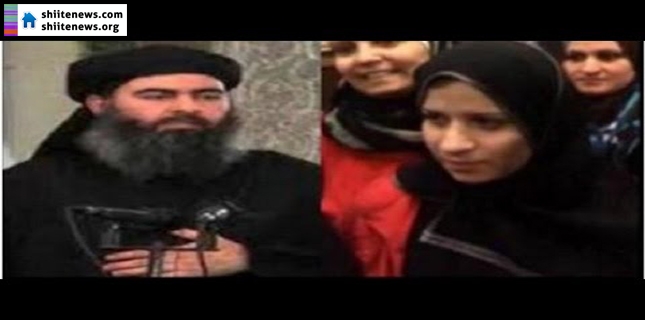 Lebanon has formally confirmed it has detained an ex-wife of Takfiri ISIL group's leader Ibrahim al-Samarrai, also known as aka Abu Bakr al-Baghdadi, on terrorism-related charges.
Following conflicting reports about her release, Lebanese Interior Minister Nouhad Machnouk confirmed that Saja al-Dulaimi, an ex-wife of al-Samarrai and an Iraqi national, was officially in the custody of the state.
The Tuesday development came as the country's Muslim Scholars Committee (MSC) declared that the government was set to agree to a swap deal to win the release of its service members captured by pro-ISIL terrorists, local news website The Daily Star reported Wednesday.
Additionally, he said, Ola al-Oqaily, the wife of ISIL commander Anas Sharkas, was also under detention by Lebanon's General Security.
"Dulaimi is under arrest now, after an arrest warrant was issued against her, while Oqaily was transferred to General Security," Machnouk said in a statement, as quoted in the report.
It further said that Dulaimi and her Palestinian husband, Kamal Khalaf, were "formally arrested" on Tuesday, after the Military Court issued warrants against the two.
The detentions took place following court charges filed against the two, including membership in a terrorist group, having contacts with terrorist groups and planning to carry out terror acts, the report added, citing judicial sources.
This comes as Lebanon is hit by the spillover of ISIL-led militancy in neighboring Syria.