Lebonan
S.Nasrallah:Saudis Operate Azzam Brigades, Our Presence in Syria Will be Praised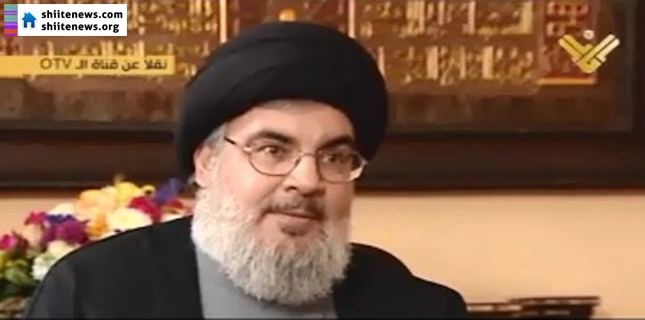 Hezbollah Secretary General Sayyed Hasan Nasrallah stated that the Iranian nuclear deal has had significant implications, expressing beliefs that the first winners are the peoples of our region.
During an exclusive interview with OTV local channel broadcast on air on December 3, 2013, Sayyed Nasrallah unfolded that Saudi Arabia trains and funds Al-Qaeda-affiliate 'Abdullah Azzam Brigades' terrorist group which claimed responsibility for the suicide explosions targeting the Iranian embassy in the Lebanese capital of Beirut in November 2013.
Domestically, His eminence pointed out that Hezbollah wants presidential elections to be held on time without any delay, calling on his allies to agree upon one single candidate and to support him to reach office.
The following footage of the interview sheds light upon most prominent statements of Sayyed Nasrallah's interview which is aviliable here: http://www.almanar.com.lb/english/adetails.php?eid=183951&cid=23&fromval=1&frid=23&seccatid=14&s1=1