Lebonan
Aoun, Hariri Hold Sixth Meeting to Discuss Cabinet Formation, Fail to Achieve Any Progress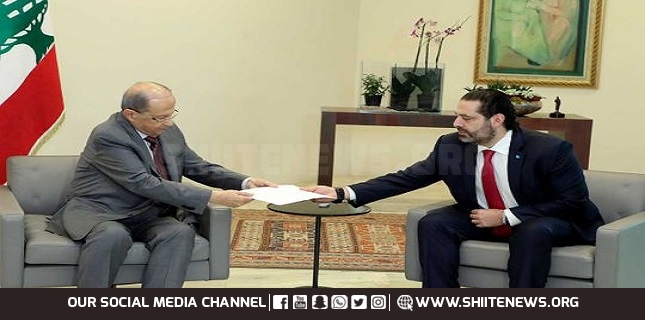 President Michel Aoun welcomed Wednesday at Baabda Palace the prime minister-designate Saad Hariri to discuss the cabinet formation.
According to Al-Manar TV sources, the sixth meeting between the two leaders specialized for the governmental file failed to achieve any progress.
The sources pointed out that Aoun and Hariri did not agree on the mechanism of naming the Christian ministers, adding that this issue pushed the whole governmental process backward.
Al-Manar sources eliminated witnessing a breakthrough in this regard within the upcoming 48 hours, noting that the remaining political obstacles facing the cabinet formation can be easily surpassed.
On October 22, Hariri was designated by Aoun to form the new government after 65 MPs nominated him in the binding parliamentary consultations.