Lebonan
Hezbollah Denounces US Sanctions on Former Lebanese Ministers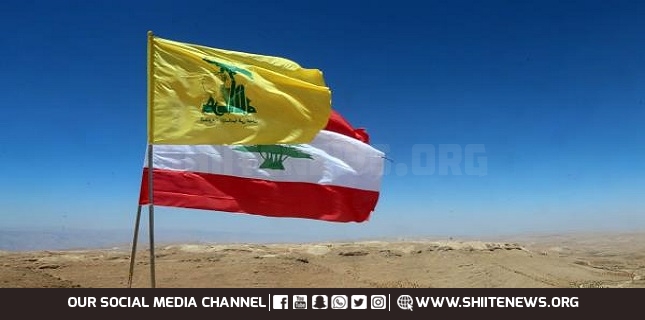 The White House on Tuesday targeted former Finance Minister Ali Hassan Khalil from the Shia Amal party, and former Transport Minister Youssef Fenianos from the Christian Marada movement, with sanctions, freezing any assets they hold in the United States and banning Americans from doing any financial transactions with them.
Washington blacklisted the ministers over alleged support for Hezbollah.
Hezbollah condemned the sanctions in a statement issued on Wednesday, saying the administration of President Donald Trump is "a terrorist authority" wreaking havoc throughout the world, and the main sponsor of the Zionist and Takfiri terrorism in the region, and therefore has no right to designate resistant people as 'terrorist.'
Hezbollah also stated that the sanctions policy would not bear fruit in Lebanon and the Lebanese nation would not be subjugated, Press TV reported.
Earlier on Wednesday, Amal and Marada issued a statement regarding the sanctions.
"This (US) decision will not change our convictions and our national and patriotic principles at all," Amal said in a statement, noting that imposing sanctions on Khalil was like "targeting Lebanon and its sovereignty."
The Lebanese state news agency reported that Suleiman Frangieh, who heads Marada, also censured the move to impose new economic restrictions as a "political decision" that would reinforce "our approach and our position."
Meanwhile, President Michel Aoun called on his interim foreign minister to contact the US embassy about the new sanctions.
According to the presidency media office, Aoun also asked for contact with the Lebanese embassy in Washington "in order to understand the circumstances" behind the move.
Hezbollah has already been targeted with US sanctions.
On May 16, 2018, the United States and its partners in the Terrorist Financing and Targeting Center (TFTC), which includes Saudi Arabia, Bahrain, Kuwait, Oman, Qatar and the United Arab Emirates, imposed sanctions on Hezbollah leadership, targeting its Secretary General Sayyed Hassan Nasrallah and Deputy Secretary General Sheikh Naim Qassem.
The Trump administration imposed additional sanctions on Hezbollah in late October 2018, targeting individuals and international organizations that do business with the group.