Lebonan
Families of captive Lebanese soldiers stage protest in Beirut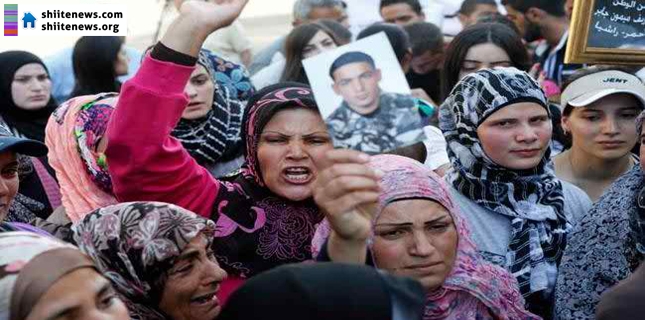 Families of the Lebanese soldiers and security officers kidnapped by the ISIL Takfiri terrorists have staged a demonstration in the capital, Beirut, demanding that the government do more to release their loved ones.
The ISIL terrorists have threatened to execute the captives, whose families blocked several streets in the capital and set tires on fire at Riad al-Solh Square on Monday.
"We know tire burning will not bring our sons back but what else can we do?" said a demonstrator speaking on condition of anonymity.
Some of the protesters converged on the Grand Serail, the Lebanese government palace, in hope of meeting Prime Minister Tammam Salam in person over the issue.
The protest came after the ISIL terrorists set a 4:00 p.m. local time (1400 GMT) deadline, and called on the Lebanese government to revoke death sentences handed down to their comrades being kept at Roumieh Prison in eastern Beirut, or they would execute the captives.
The al-Qaeda-linked al-Nusra Front and the ISIL Takfiri militants overran the eastern Lebanese town of Arsal, situated about 124 kilometers (77 miles) northeast of Beirut, in August, killing and capturing more than two dozen soldiers and police officers there. They later executed three of the hostages.
Over the past months, Lebanon has been suffering from terrorist attacks by al-Qaeda-linked militants as well as random rocket attacks, which are viewed as a spillover of the conflict in Syria.
The ISIL Takfiri terrorists currently control parts of Syria mostly in the east and north.