Lebonan
Lebanese FM welcomes military assistance in battling terrorists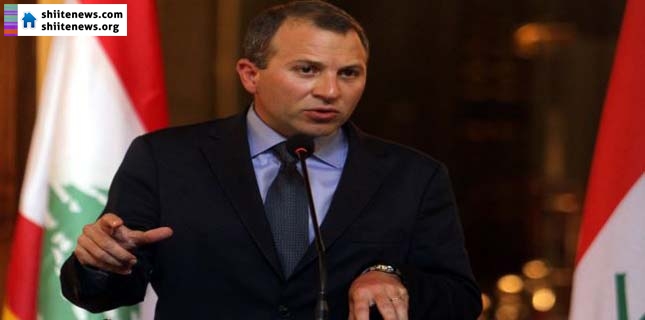 Lebanon's Foreign Minister Gebran Bassil says his country welcomes any assistance offered to the Lebanese army as it battles Takfiri terrorist groups along the border with crisis-stricken Syria.
"Better to have the arms donation late than not to have it at all, particularly since this issue has motivated others to donate weapons," Bassil said in Beirut on Wednesday.
The top Lebanese diplomat further noted that he approves "any unconditional donation without hesitation."
Basil's remarks came a day after Secretary of Iran's Supreme National Security Council (SNSC) Ali Shamkhani said in Beirut that Tehran is to provide military equipment to the Lebanese army for the fight against terror.
The Iranian official said Iran's assistance will be delivered to Beirut during an upcoming visit by Iranian Defense Minister Brigadier General Hossein Dehqan to Lebanon.
He added that the Islamic Republic has no red lines for providing military aid to Lebanon to help it in the fight against terror and consolidate stability and security in the country.
Iran's Deputy Foreign Minister for Arab and African Affairs Hossein Amir-Abdollahian also said on Wednesday that "any aid offered by the Islamic Republic of Iran to the Lebanese army will be within the framework of the fight against terrorism and international law."
Over the past months, Lebanon has been suffering from terrorist attacks by al-Qaeda-linked militants as well as random rocket attacks, which are viewed as a spillover of the conflict in Syria.
Syria has been gripped by deadly violence since 2011 with ISIL Takfiri terrorists currently controlling parts of it mostly in the east and north.