Iraq
Iraq forces attack ISIL in Salahuddin Province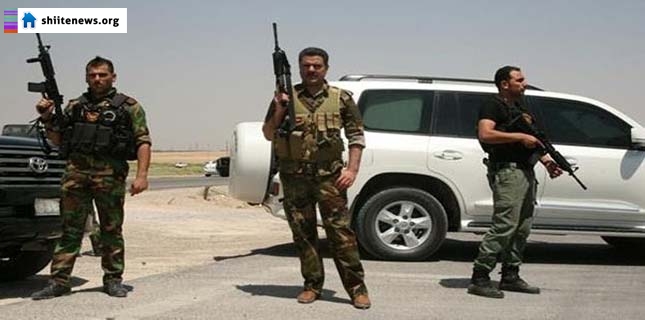 Units of Iraqi government forces have engaged the ISIL Takfiri terrorists in the northern province of Salahuddin.
Iraqi security forces, speaking on condition of anonymity, said the clashes took place in the Ta'awon and Nakhwa regions on Wednesday.
Reports say the Iraqi troops, backed by the air force, have prevented ISIL from marching into the city of Samarra, located about 125 kilometers (78 miles) north of the capital, Baghdad.
Iraqi fighter jets also struck and destroyed several vehicles belonging to the Takfiri terrorists. Seven volunteer forces were killed and over two dozen others wounded in the ensuing battles.
On February 1, Iraq's Defense Minister Khalid al-Obeidi said anti-terrorism military operations in the country could end within months.
The Iraqi military now aims to retake the country's second largest city of Mosul, located some 400 kilometers (248 miles) north of Baghdad, which fell into the hands of the militants last summer.
The terrorists took control of Mosul before sweeping through parts of the country's Sunni Arab heartland.
Obeidi added that the beginning of the offensive for recapturing the city would lead to the final phase of military operations against Takfiri groups in Iraq.
Iraqi soldiers, police units, Kurdish forces, Shia volunteers and Sunni tribesmen have recently succeeded in driving the terrorists out of some areas in Iraq.