Iraq
String of bomb attacks kills 19, injures dozens in Iraq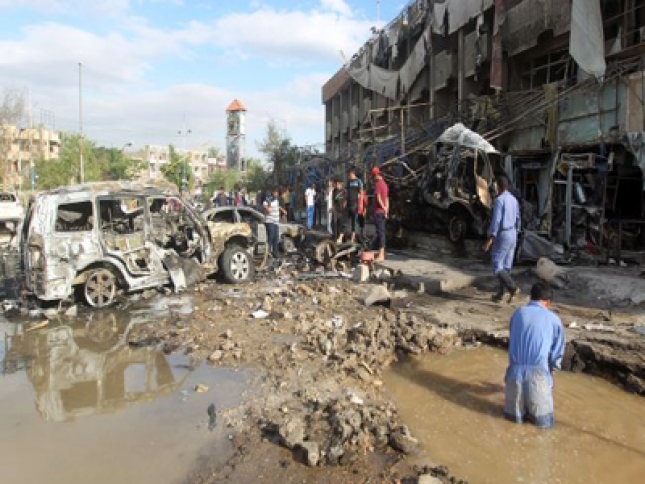 A series of bomb attacks have claimed the lives of at least 19 people in and around the Iraqi capital city of Baghdad.
Dozens of people were also injured in the fatal blasts which rocked the Arab country on Tuesday.
The deadliest attack targeted a restaurant in a Shia-majority neighborhood in the east of the Iraqi capital, leaving eight people dead, said the country's security officials.
Several people also lost their lives in another attack which took place in another Shia district in southern Baghdad.
Central Baghdad and the town of Madian were also hit by bomb blasts on Tuesday.
On Monday, three car bombs exploded simultaneously near government offices in the Shia holy city of Karbala, killing at least 16 people and injuring 40 others.
Also on Monday, at least 17 people lost their lives and 28 others were injured after an assailant blew up his explosives among worshippers leaving a Shia mosque in a commercial area in the center of Baghdad following midday prayers.
Iraq has been witnessing similar deadly incidents almost on a daily basis. Dozens of civilians, mostly in Shia neighborhoods, have lost their lives in Baghdad over the past week.
The overall security situation in Iraq has worsened over the past months after the ISIL Takfiri terrorists, of whom many are foreign militants, took control of parts of the country's northern and western regions.