Iran
Rouhani say Circumstances of the day are not for negotiation at all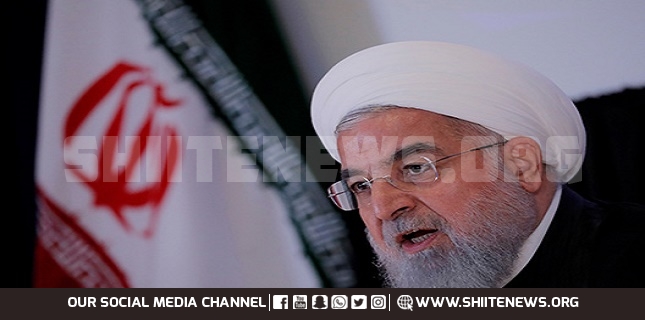 President Hassan Rouhani says despite championing dialog, he absolutely rules out the possibility of such engagement with the United States under the current circumstances.
"I, myself, am in favor of negotiation and diplomacy, but do not approve of it under the current circumstances at all," the president said on Monday, meeting with a number of religious scholars and personalities in the capital Tehran.
Rouhani reminded how the country had rejected a proposal for talks made by five world leaders during his visit to the United Nations' headquarters in New York last year. Also last year, Tehran likewise ignored eight separate offers for negotiation with Washington, which had been forwarded by the US State Department, he added.
"The circumstances of the day are not [such that would be appropriate] for negotiation at all. Today, our situation is [one characterized by] resistance and steadfastness," the chief executive stated.
There Iranian people and authorities see perfectly eye to eye on the premise of resistance against the United States and its sanctions, Rouhani said.
He, however, asserted, "I do not perceive the road ahead to be a dead-end one at all," adding that in order for the country to surmount the obstacles in its way "all have to realize that we are in conditions of economic war, and should help one another out."
The president hailed that Iran was never the one to start matters in its standing conflict with the US.
He was referring to the US's remarkably stoking tensions with Iran last year by leaving a multi-lateral nuclear agreement with Tehran, and then returning the sanctions that had been lifted under the deal.