Iran
Israel has killed nuclear scientists all over Middle East: Iran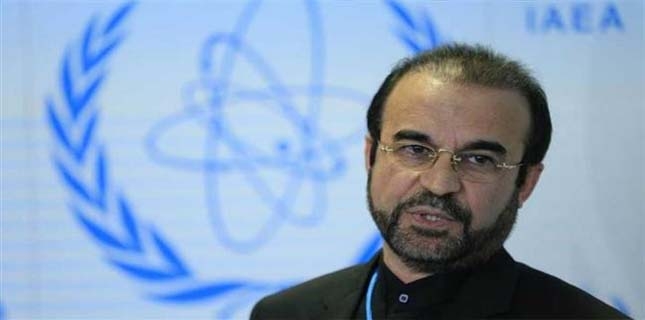 Reza Najafi, who represents Iran at the International Atomic Energy Agency (IAEA), made the remarks on Thursday, addressing a quarterly IAEA Board of Governors' meeting.
"While nuclear scientists across the entire Middle East have been assassinated by Israeli-hired terrorists, the regime's nuclear experts are allowed access to some countries' nuclear facilities," he said, without naming those countries.
Four Iranian nuclear scientists were assassinated by the Israeli regime between 2010 and 2012. Iran has incriminated the IAEA for leaking information about the four scientists to the Israeli regime.
Najafi strongly condemned the Western states for their disregard for the standing international laws of nuclear non-proliferation, which prohibit all types of nuclear cooperation with Israel and the transfer of nuclear materials and equipment to the entity.
Israel, which has refused to sign the nuclear Non-Proliferation Treaty (NPT) or allow inspections of its military nuclear facilities, keeps an estimated stockpile of some 200-400 nuclear warheads, making it the sole nuclear-armed party in the Middle East. Leaked emails from former US secretary of state Colin Powell have also confirmed the Israeli regime's possession of nuclear weapons.
Najafi called the nuclear capability held by Israel, which has a history riddled with invasion, occupation, and state terrorism, a threat to international peace and security.
Also speaking at the IAEA Board of Governors' meeting on behalf of the agency's Arab members, Hamad Al Kabbi, the Emirati IAEA envoy, blasted some Western states' support for Israel's nuclear program.
Al Kabbi also blamed the West for the failure of the 2015 Review Conference of the Parties to the NPT to adopt a final document aimed at achieving a Middle East free of nuclear weapons.
The American and the European Union's missions to the agency were reportedly irked by the regional countries for bringing up the issue and attacking Israel.