Iran
Saudi, Israeli anti-Iran stance no coincidence: Foreign Ministry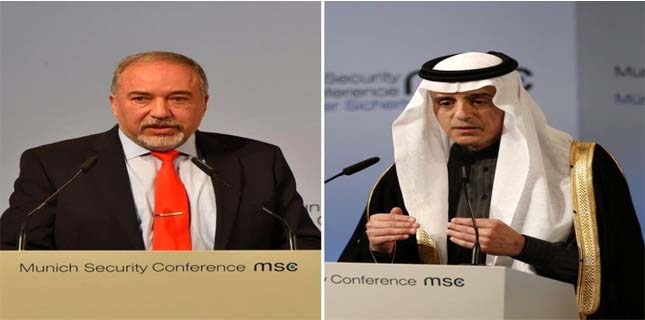 Tehran says it is not a matter of chance that Israel and Saudi Arabia share an anti-Iran stance as there is ample evidence that the two regimes are working hand in glove in different regional cases.
Iranian Foreign Ministry spokesman Bahram Qassemi was responding to the remarks by the Saudi foreign minister and the Israeli minister for military affairs, who directed separate but notably similar tirades against the Islamic Republic at the 53rd Munich Security Conference on Sunday.
"The parallelism between the positions of the Saudi foreign minister and the Israeli war minister on Iran is not coincidental. Many instances of evidence indicate coordination between the two regimes in regional cases," he added.
Addressing the Munich conference, the Saudi and Israeli ministers, Adel al-Jubeir and Avigdor Lieberman, claimed Iran is a supporter of "terrorism" and constitutes the "main threat" to the region. They also attacked Iran's 2015 nuclear agreement with the P5+1 group of states, calling for an international push against the Islamic Republic.
Jubeir spurned a call by Iran's Foreign Minister Mohammad Javad Zarif for dialog among the Persian Gulf's littoral states towards the elimination of common problems. Lieberman tried to endear Israel to Riyadh by considering Saudi Arabia to be a member of "the moderate Arab world."
Qassemi further lashed out at the the claims, which, he said, reflected "a painful [state of] desperation" in Riyadh and Tel Aviv.