Iran
Iran Warns against Blocking Yemen Aid, Says US Supporting Genocide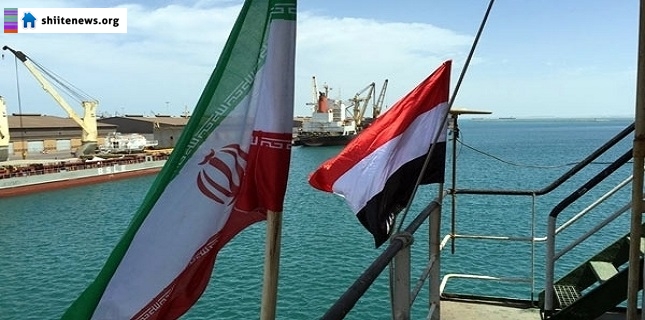 Iran warned the United States and Saudi Arabia against blocking aid to Yemen, stressing that Washington is an accomplice in the genocide committed in the Arab impoverished state.
Defense Ministry issued a statement on Wednesday saying the US and Al Saud "should bear consequences of any provocative action and evil adventurism on the path of sending help to the Yemeni people."
The ministry also denounced the US complicity in the "genocide" committed in Yemen.
"By supporting the genocide in Yemen, the US is an accomplice of the war criminals," the statement read, adding that the shipment of aid from Iran to the war-torn country meant to "relieve the suffering" of the people in the Arab world's poorest country.
The US is losing its image in Yemen and the rest of the region by backing "infanticide regimes" such as Saudi Arabia and Israel, it added.
Iran's Nejat (Rescue) cargo ship, containing 2,500 tons of much-needed aid, including food, medical supplies and tents, left the southern Iranian port city of Bandar Abbas for Yemen on Monday and is heading for the impoverished country.
Meanwhile, US State Department spokesman Jeff Rathke has acknowledged that Washington was pursuing a double standard policy towards dispatching humanitarian aid to the world's disputed areas including Yemen.
"We look to the UN to guide the international community on how to implement the humanitarian pause. Iran is no exception to this. So we support using established channels for assistance under the auspices of the UN, and we think this is the most effective way to do it," Rathke told a press briefing on Wednesday.
"There's no reason to go outside any of the regular, internationally recognized humanitarian systems during this humanitarian pause," the US official added.
Earlier on Wednesday, Foreign Ministry spokeswoman Marzieh Afkham said that "no permission will be granted to countries involved in the war on Yemen to inspect the ship carrying the Islamic Republic of Iran's humanitarian aid."
Yemen has been since March 26 under brutal aggression by Saudi-US coalition. Thousands have been martyred and injured in the attack, with the vast majority of them are civilians.
Yemenis have been since the start of the attack suffering dire humanitarian situation because of the Saudi blockade.