Iran
Saudi Arabia to pay heavy price if Nimr executed: Iran cleric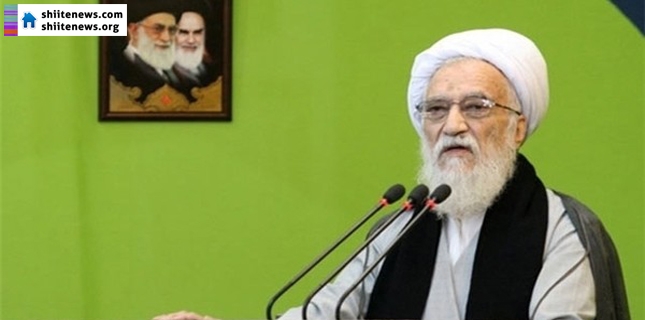 A senior Iranian cleric has warned Saudi Arabia against executing a death sentence recently handed down to prominent Saudi Shia cleric Sheikh Nimr al-Nimr.
"We warn Saudi Arabia … that this government will pay a heavy price for a [possible] execution of a Shia cleric," Ayatollah Mohammad Ali Movahhedi Kermani told worshippers at the weekly Friday Prayers in Tehran.
If the death sentence is carried out, said the ayatollah, "this injustice" will spell doom for those who have meted out the punishment.
On October 16, Nimr was sentenced to death at the Specialized Criminal Court in the Saudi capital, Riyadh. In reaction to the sentence, people took to streets in the city of Qatif in Eastern Province to condemn the move.
The senior Saudi Shia cleric, who was attacked and arrested in July 2012, is accused of delivering anti-regime speeches and defending political prisoners.
Referring to ongoing US-led airstrikes against ISIL Takfiri militants in Syria, Movahhedi Kermani said the US-led coalition is aimed at "destroying the infrastructure of Syria."
The comments came as US-led airstrikes continue to target Syrian infrastructure under the control of ISIL terrorists in northern and eastern Syria, reportedly leading to more civilian deaths.
Since September 22, the US and its allies, including Saudi Arabia, Bahrain, the United Arab Emirates, Qatar and Jordan, have been conducting airstrikes against the ISIL inside Syria without any authorization from Damascus or a UN mandate. The airstrikes are an extension of the US-led aerial campaign against ISIL positions in Iraq.
While most European governments have refrained from joining the US-led air campaign in Syria, France, the Netherlands, Denmark, Belgium and Britain are contributing to the US campaign.
Washington has been supporting the militants operating against the government in Syria since March 2011. Many ISIL terrorists have reportedly received training by the CIA in Jordan and Turkey. Saudi Arabia and Qatar have been staunch supporters of militants fighting the Syrian government.