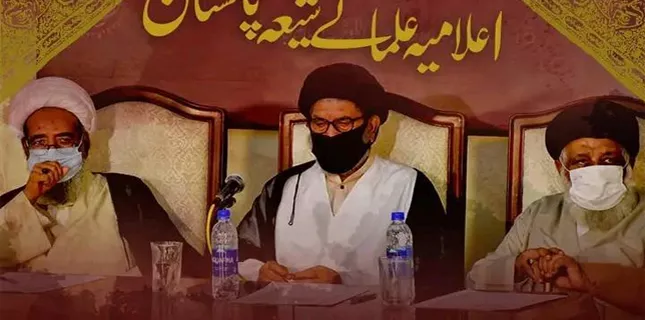 Shiite News: The joint declaration issued by the senior Shia scholars regarding the controversial Criminal Amendment Bill 2021 passed by the National Assembly.
The head of the Shia Ulema Council of Pakistan Allama Syed Sajid Ali Naqvi, the president of Shia Wifaq ul Madaris Allama Hafiz Riaz Hussain Najafi and the head of Jamia Al-Kausar Allama Sheikh Mohsin Najafi have said that it is not important to introduce new laws every day, it is important to implement the laws.
While there are already laws in this regard, why was there a need for a new law instead of implementing them?
The right way was to take the opinions from all schools of thought. The definition of blasphemy was not completed in the amendment, nor the quorum of the assembly and it was not debated.
There seems to be a deep conspiracy behind passing the amendment bill so quickly or appeasing the Takfiri group.
He said that the school of Shia completely rejects the controversial Criminal Law (Amendment Act 2021), Section A-298 and considers it to be tantamount to providing sharp daggers and suicide materials in the hands of Takfiris, terrorist groups and their associates.
The Shiite school is convinced of the unity of Muslims and considers it forbidden to insult the holy things of any sect.
While we have sacrificed a lot for the unity of Muslims. The peace of the country is not being tolerated by some forces and they are destroying this peace.
This is not acceptable in any way and we believe that this controversial Criminal Law Amendment Act 2021 will have serious negative effects on the society.
So the Senate Chairman and Honorable Members of the Senate should show seriousness and not pass this bill.
We are recording widespread protests if there is a nefarious attempt to trample the rights of the great school and wall it up. They have every right to do so.