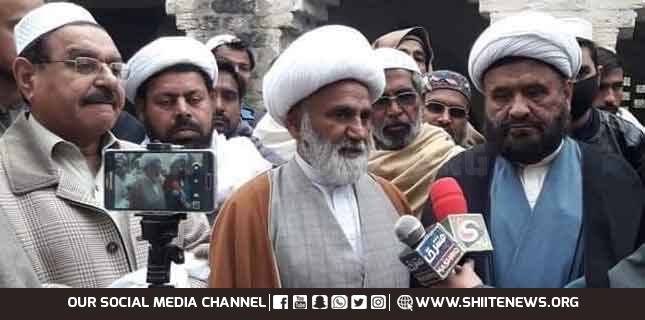 Shiite News: The central deputy of the Shia Ulema Council of Pakistan, Allama Muhammad Ramzan Tauqeer, while addressing the Friday prayer gathering at Kotli Imam Hussain (AS), said that the legislation regarding blasphemy and the Shariat Bill is in the Constitution of Pakistan.
The bill was passed in an unconstitutional and bogus manner. The quorum of the meeting was not complete, it was passed in the presence of only 25, 30 biased members.
Millat Shia Pakistan does not accept this legislative bill in any case, before that, Millat Shia should be taken into confidence.
Allama Muhammad Ramzan Tauqeer in his speech made suggestions and said that if this controversial bill is so necessary, then a consultative committee of scholars of all schools should be formed like before, in which the definition of sahabi, the scope of insult and determine the punishment and submit recommendations to the government.