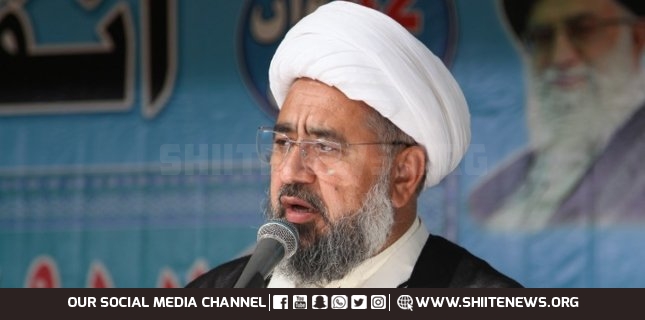 Shiite News: The Head of Ummat-e-Wahida, Allama Ameen Shahidi condemned CTD for using the term "Shia Militant Cell". Reacting to a notification issued by the CTD, he said it cannot be the accent of the State of Pakistan, but this is a term originated by the Saudi-funded Takfiri terrorists who are even working in the State machinery.
According to details, an inquiry regarding the murder of a Saudi diplomate is being reopened at the request of the Saudi Government. In this regard, CTD issued a notification in which an officer is addressed with the title of Officer Shia Militant Cell.
On this act of CTD, the Shia community in Pakistan is justified to react with anger. The notification is being used to arrest Shia youth reasonlessly on the behalf of fake terms i.e open lies.
Allama Ameen Shahidi used to ask the CTD that was the killer of 80 thousand Pakistanis was Shia? Did the suicide bombers belong to Shia Community? Were the target killer of the Hazara Community were Shia? Did the Shia community attack the Masajid and Imambargahs with bombs and explosives? Did the Shia people involve in any of the above-said terrorist plots?