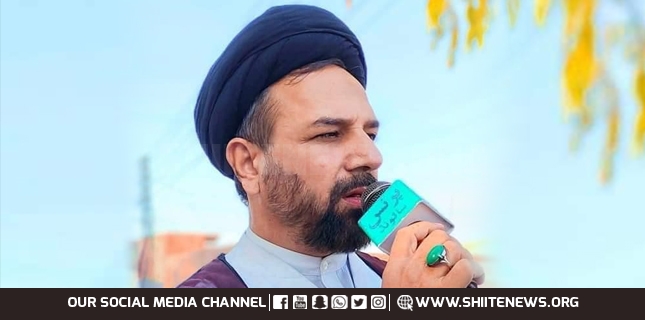 Shiite News: The President of SUC Sindh, Allama Syed Asad Iqbal said that the rise in the prices of daily used items including Petrol is unbearable. Increasing inflation, unemployment, and poverty are creating new issues. The rise in corruption rates and crime is also linked with said economic factors. The incapability of the rulers is no secret at all. If the situation will not be controlled, the public will be justified to opt for the way of protest.
He added that inflation has outreached everything from a common buyer. The prices of vegetables, rice, flour are at a peak. Economical reforms glowed some hopes regarding relief for the Public but the recent price hike has overturned everything.
He further said that with all the burden has put on a common man, the public is being embarrassed. Debts, Interest, and the corruption-based system is devastating the Nation. Earning for 2 times bread has become a challenge for the public.