Yemen
Founder of Yemen Red Crescent dies due to lack of medical care amid Saudi blockade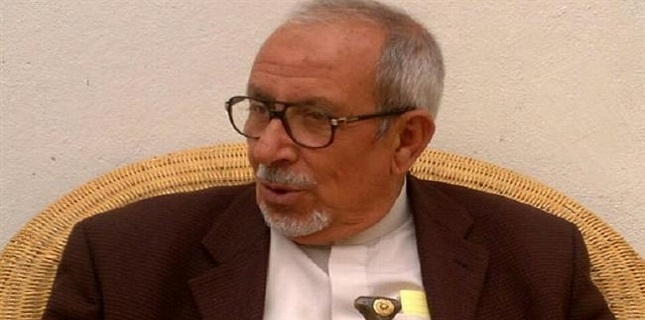 The founder of Yemen's Red Crescent Society has died due to lack of access to life-saving treatment, as the country's healthcare infrastructure has collapsed during the ongoing Saudi-led war and blockade against the impoverished nation.
Abdullah Alkhamesi, 76, died after a failed heart operation in a hospital in the Yemeni capital on Thursday, his son Zubair told The Guardian on Friday.
Alkhamesi founded the Red Crescent in 1973, and remained as its general secretary until the early 2000s. The organization has managed to save the lives of a significant number of Yemenis since its establishment.
Alkhamesi, who worked with international aid agencies in Yemen for decades, was also a former chairman of the Yemeni doctors' union.
Zubair expressed shock over his father's death, saying, "You are angry, you cannot do anything, because it is not the people's fault,… it is the king of Saudi and the [emir] of Emirates, they are all playing politics, they have destroyed the whole country."
The surgery needed stents – expandable tubes used in narrowed arteries – which the family was initially unable to find. Alkhamesi could not be transferred abroad for treatment either, because of the Saudi-led blockade against Yemen.
"First, [the hospital] could not find the stents. [Then] they found one and they found another one, and they bought some from an Indian nurse. Stents cost them $1000, it is just crazy. It is massive money in Yemen. They collected all of them, they made the operations and then the doctor said he needed more, but they didn't have any more," Zubair Alkhamesi said.
"He got the stents but he did not get better, since then he deteriorated and there was no way to get him out to Cairo, or Amman, the queue was very long, there is a queue for names for patients, the Saudis have stopped the planes," he added.
The Saudi-led coalition has imposed a naval and aerial blockade on Yemen. There are no commercial flights and less than a dozen humanitarian flights are permitted to land in Sana'a and Aden each week.
According to the UN, the closure of the capital's airport means 20,000 patients have lost access to potentially life-saving healthcare abroad. Only few flights are allowed to transfer patients overseas each month.
"Of course, he died because of lack of access to life-saving medicine. It is very hard to get anything in Yemen now… You have to go and bribe the people and find everything through the back door, everything is very, very expensive, doctors would say buy this now and go sometime and it would take you a week to find this medicine," Zubair said.
Since March 2015, Yemen has been under heavy airstrikes by Saudi warplanes as part of a brutal war against the Arabian Peninsula country in an attempt to crush the popular Houthi Ansarullah movement and reinstall the former president, Abd Rabbuh Mansur Hadi, a staunch ally of Riyadh.
More than 12,000 people have been killed since the onset of the campaign, and much of the country's infrastructure, including hospitals, schools and factories, has been ravaged. The Saudi war has also triggered a deadly cholera epidemic across Yemen, dragging the impoverished nation to the brink of a widespread famine.