Yemen
Saudi Arabia blatantly subservient to US: Yemeni Houthi leader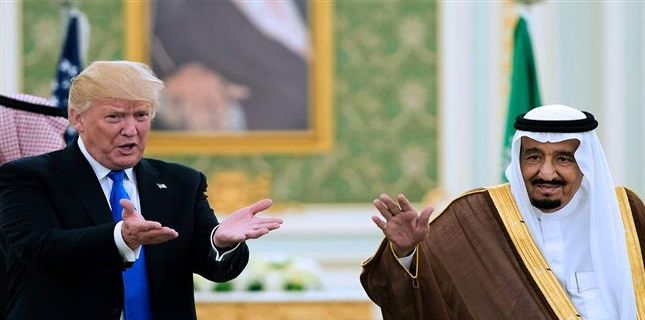 Leader of Yemen's Houthi Ansarullah movement has slammed Saudi Arabia for doing the bidding of the United States, saying the Riyadh regime has become absolutely subservient to Washington's policies.
Speaking on the occasion of the holy month of Ramadan on Wednesday, Abdul-Malik Badreddin al-Houthi said US President Donald Trump's recent visit to Saudi Arabia further exposed Riyadh's blind "subservience" to Washington, adding, "Not only the Saudi rulers do not deny this issue, but they even take pride in it and openly announce it."
In March 2015, the Saudi regime and its allies, backed by the US, began a military campaign against Yemen to reinstall its former government, a close Riyadh ally. The war has killed over 12,000 civilians since then.
During his visit to Saudi Arabia last week, Trump signed a new $110-billion arms deal with the kingdom, a move severely criticized by international rights groups, including Amnesty International and Human Rights Watch.
Houthi further described Saudi Arabia as "the leader of Wahhabism" in different parts of the world, expressing regret that leaders of some Muslim countries are following the policies of "the enemies of Islam."