Yemen
US admiral says power of Yemeni Houthi fighters growing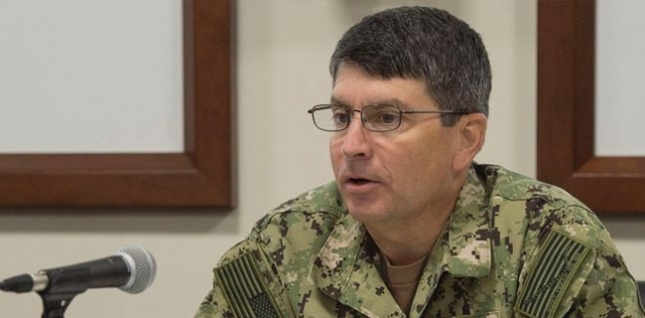 A US Navy commander says the military power of the Houthi Ansarullah movement in Yemen has increased and Houthi fighters are now in possession of weapons they did not have before Saudi Arabia started a war on their country.
The Houthis and their allies in the Yemeni army regularly fire long-range ballistic missile at positions inside Saudi Arabia in retaliation for Saudi military strikes on Yemen. The Houthis also aimed for US Navy warships in the Red Sea off the coast of Yemen three times in October 2016.
In January, a Houthi-operated remote-controlled boat packed with explosives rammed into a Saudi frigate in waters near the port city of Hudaydah, killing two sailors and wounding three others.
Referring to those capabilities, Vice Admiral Kevin Donegan, a commander of US Naval Forces Central Command, told Reuters earlier this week, "These weapons didn't exist… before the war. There was no explosive boat that existed in the Yemeni inventory."
He also said that the ballistic missiles fired into Saudi Arabia had several times the range of missiles the Yemenis had before the Saudi war started.