Yemen
Yemen's Ansarullah, UN Envoy Confer on Ceasefire: Spokesman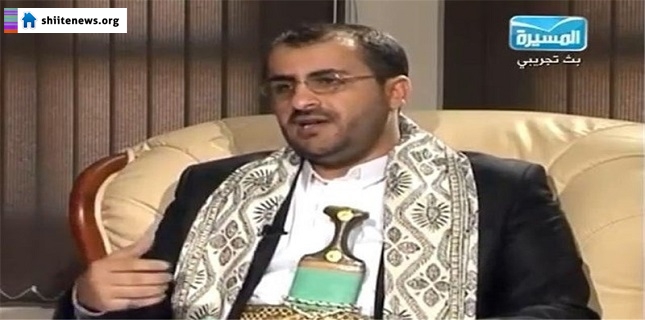 A delegation of Yemen's Ansarullah movement and the United Nation's special envoy for Yemen discussed ways to reach a truce in the war-torn country, a spokesman for the movement announced.
In a meeting between Ansarullah delegation and UN Envoy Ismail Ould Cheikh Ahmed in the Omani capital of Muscat, the two sides conferred on calling a humanitarian ceasefire in Yemen, Ansarullah Spokesman Mohammed Abdulsalam said in a post in his social network account.
The meeting was also attended by the ambassadors of some European Union member states, Youm7 website reported on Saturday.
The talks came 100 days after Saudi Arabia and some of its Arab allies began to launch deadly air strikes against the Houthi Ansarullah movement in an attempt to restore power to the fugitive former President Abd Rabbuh Mansour Hadi, a close ally of Riyadh.
According to a civil coalition monitoring Saudi Arabia's crimes, 3043 people, including 722 children and 532 women, have been killed during 100 days of Saudi-led military strikes on the Arab country. More than 8,000 others have been also injured in the attacks, including 581 women and 766 children.
The Saudi-led aerial strikes have targeted 61 hospitals and 13 ambulances.
Yemen's health ministry, meanwhile, says health conditions has deteriorated in the country, saying some 20,000 people have caught malaria, with some infected children having died due to lack of medication.