Yemen
Yemeni Army & Popular Committees Control Saudi Bordering Site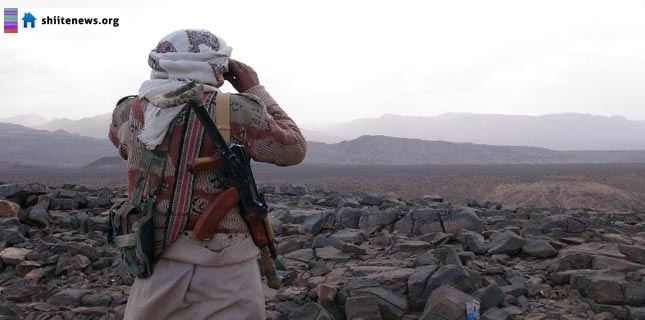 The Yemeni army and the popular committees continued advancing the Saudi military sites near the borders, controlling al-Meizab post and destroying a number of vehicles.
Al-Masira TV channel reported that the Saudi soldiers fled the bordering posts and left their destroyed vehicles.
This achievement followed that of controlling the Saudi military tower of al-Radif.
In Shabwa, the Yemeni army and the Popular committees the strategic area of al-Khemri and advanced towards al-Said.
In Taez, the Yemeni army, backed by the popular committees, controlled Sabr mountain and expelled Qaeda terrorists from that of al-Aros in the province.
The Saudi aggression, in turn, launched intensive airstrikes against the various Yemeni provinces, claiming more civilians.
On April 21, Saudi Arabia declared the end of the aggression, dubbed "Decisive Strom," and the start of another campaign called "Restoring Hope." The Saudi-led warplanes are still conducting airstrikes on several areas across Yemen.