Yemen
Yemenis to Stage Massive Protests against Saudi Siege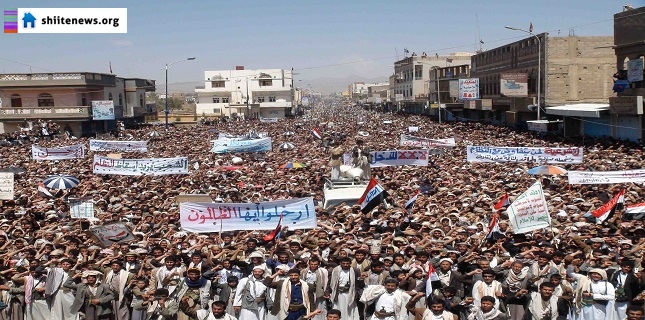 The Yemeni people plan to hold a massive demonstration in the capital, Sana'a, on Monday to condemn continued attacks by the Saudi-led coalition and urge an immediate end to the siege imposed by Riyadh on the Arabian Peninsula nation.
The Revolutionary Committee of Yemen called on the people to participate in the rallies in front of a stadium in Sana'a on Monday evening.
The demonstration will be held under the motto of "breaking the siege and returning refugees is an international responsibility," the Arabic-language al-Masirah television network reported.
For nearly two months, Yemen has been under a complete blockade by Saudi Arabia, which has prevented the delivery of food and medicine to war victims in the Arab country.
On March 26, Riyadh and some of its Arab allies began to launch deadly air strikes against the Houthi Ansarullah movement in an attempt to restore power to the fugitive former President Abd Rabbuh Mansour Hadi, a close ally of Riyadh.
The Saudi-led coalition announced on April 21 that its military operation "Decisive Storm" has ended, but hours later, air strikes and ground fighting resumed.
According to Yemen's Freedom House Foundation, the Saudi airstrikes have claimed the lives of nearly 4,000 Yemeni people so far while more than 6,887 others have been wounded.