Yemen
Yemeni Forces Capture Egyptian, Turkish Nationals Tunnel Diggers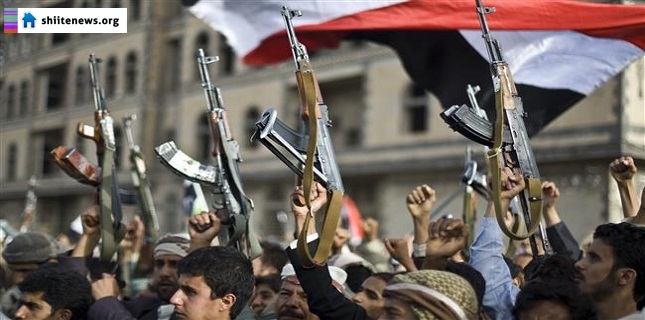 Yemen's popular fighters have captured 20 Egyptian and Turkish nationals who have been hired by the Saudi regime for digging tunnels in Sana'a, a military source announced on Tuesday.
"The Ansarullah forces in cooperation with army units managed to arrest 20 Turkish and Egyptian nationals after storming the al-Qaeda terrorists' strongholds in the capital Sana'a," Hassan al-Masqati, a senior Yemeni military official, told FNA.
He added, "The specialty of all the apprehended terrorists is tunnel digging."
Al-Masqati also said that the Saudis plot to dig several wide-enough tunnels under Yemen in an attempt to easily smuggle artillery and armored vehicles into the Arab country and launch surprise attacks against the army and Ansarullah troops.
On April 4, the Ansarullah fighters found 16 tunnels through which the Saudi-backed al-Qaeda terrorists and pro-Hadi militants had infiltrated into different regions near the city of Aden.
Hundreds of terrorists are said to have used the tunnels to carry out terrorist attacks against the people and the popular fighters across the Muslim country.
The Ansarullah fighters and army troops have made major advances in their fight against the al-Qaeda terrorists and forces loyal to fugitive President Mansour Hadi across Yemen in recent weeks.
The clashes between the Ansarullah fighters and the Saudi-backed al-Qaeda terrorists as well as the pro-Hadi militias continue in the and Western and Southern parts of the country as Saudi Arabia has been striking Yemen for 41 days now to restore power to fugitive president Mansour Hadi, a close ally of Riyadh.
Hadi stepped down in January and refused to reconsider the decision despite calls by Ansarullah revolutionaries of the Houthi movement.
Despite Riyadh's claims that it is bombing the positions of the Ansarullah fighters, Saudi warplanes are flattening residential areas and civilian infrastructures.
On April 21, Saudi Arabia declared end to Yemen airstrikes after weeks of bombings, but airstrikes are still underway.