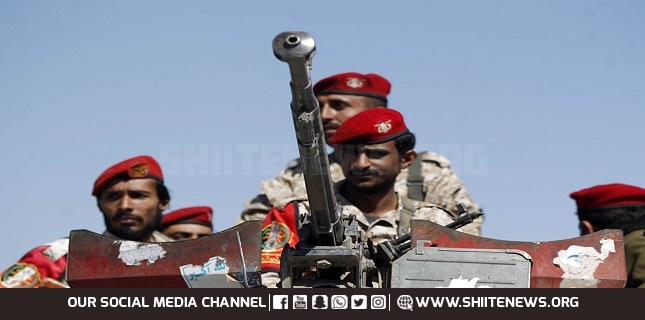 The Yemeni security agency unveiled on Tuesday a spy cell that was arrested recently after it had been operating in favor of the UK and US intelligence.
The spy operatives provided data, including specific coordinates, to the UK and US intelligence, in return for a monthly wage of 300 US dollars for each one of them, according to the Yemeni security agency.
The Yemeni security agency indicated that the UK and US intelligence established a special spy unit in order to be able to identify the location of the Yemen drones and air defense systems.
Yemen has been since March 2015 under brutal aggression by Saudi-led Coalition, which is supported by US, UK, and Israel, in a bid to restore control to fugitive president Abd Rabbu Mansour Hadi who is Riyadh's ally.
Hundreds of thousands of Yemenis have been killed or injured in the strikes launched by the coalition, with the vast majority of them are civilians.
The coalition, which includes in addition to Saudi Arabia and UAE: Bahrain, Egypt, Morocco, Jordan, Sudan and Kuwait, has been also imposing a harsh blockade against Yemenis.