Yemen
Eritrean authorities released 38 Yemeni fishermen from Prisons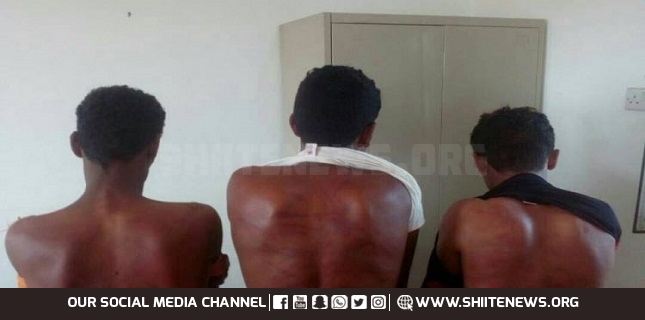 The Eritrean authorities have released 38 Yemeni fishermen, after they were kidnapped by the battleships of the coalition forces from the Yemeni waters.
Al-nakhothah Zuhair confirmed that Emirati battleships hijacked four Yemeni fishing boats carrying 27 Yemeni fishermen last February, and kidnapped 11 other fishermen, and deposited them in an Eritrean prison four months ago.
Zuhair added that the Emirati battleships kidnapped the Yemeni fishermen from an area called Asmat, located in the Yemeni waters, and they are transported on the boats carrying the Emirati and Eritrean flags.
Zuhair added that the Eritrean authorities worked on the sources of their boats and their equipment, which are valued at more than twenty million riyals.
He pointed out that the fishermen were subjected to various types of torture and violations by the Emirati officers who run Eritrean prisons and detention centers.
Zuhair revealed that dozens of Yemeni fishermen were in a prison called "Fatima Prison", who had been arrested by the Emirati battleships.
Zuhair appealed to international human rights and humanitarian organizations to urgently intervene and stop Emirati and Eritrean violations of the fishermen, and release the detained fishermen who are filled with Eritrean prisons.